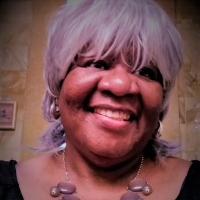 Enter Into His Courts
by Maryalice Allen | March 13, 2019
Experience The Life
You Were Meant To Live!
I think back when I was a kid and my siblings would tease me by placing a wind-up toy in front of me and letting it go to move around. They knew I was a scary kid, scared of my own shadow. But, by teasing me that way, I learned to not trust them. On the other hand, my parents were very nurturing and protective of me. I use to grab my Mom's skirt-tail and follow her around because I was so afraid of everyone and everything. I didn't have to be afraid as long as I had them in my sight. The same applies to Jesus! I trust Him. I know that He has my best interest and will cover me with His loving kindness always! I therefore surrender my life to God.

James 4:13-14
13
Come now, you who say, "Today or tomorrow we will go into such and such a town and spend a year there and trade and make a profit"—
14
yet you do not know what tomorrow will bring. What is your life? For you are a mist that appears for a little time and then vanishes.